Michelle from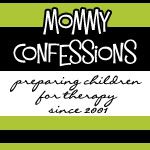 honored me with this award! Thank you Michelle! She is so honest, keeps it real and is very funny. You really should go check her out. This award was started by Crystal at
Memoirs of a Mommy
in honor of her son Noah, who because of an organ transplant is alive today. She has an amazing story and I would recommend visiting her blog.
The rules of this award are: When you receive this award, you share the love award with as many other blogs that you would like...also include a link back to
me
and a link to the
origin
of this love award. The rest is up to you.
Now it's my turn to pass on this lovely award. This really is hard for me because there are a lot of great blogs that I visit.
The first person I give this award to is Cheryl of
Grandma's Grumbles
She doesn't get to post often because she is always working. She is an amazing hard working woman that would give the shirt off her back, has a great big heart and is a wonderful mom and grandma! She was my first blogging friend.
I would also like to pass this award to Beth of
Blind as a Bat
She is such a wonderful person with a great big heart and lots of love for everyone.
She has a gorgeous family and is very funny!
I would also like to pass this award to Haley-O of
Cheaty Monkey
She writes a great blog and I love her honesty and realness. She is very creative and has interesting things on her blog...like a section on cooking in the kitchen. She is learning about healthy eating and living and shares what she is learning.
The next person I give this award to his Sugar of
Living in Theory
She writes a great blog that is honest and heart warming. She has overcome some tough obstacles in her life and shares openly about them. She is a woman of courage and grace that I think many people will benefit from.
Last but not least I give this award to the
Worlds Greatest Mommy
She is an amazing mother of 5 little ones! She writes an honest and humorous blog about her daily life with 5 little children.
I would highly recommend visiting their blogs and giving them a hello. Once again, thank you to Michelle from
Mommy Confessions
for making my day...no, seriously, it is an honor. Since I am new to this blogging community, I still have a lot to learn but I am having lots of fun learning! I hope that I did this right...it took me all morning to figure out how to do the links...my fingers and toes are all crossed that this comes out like it's suppose to!